Oklahoma Okie Memorial, Lesperon, France
Oklahoma Okie (324th Squadron) crashed on 31 December, 1943 on a mission in which the group bombed a secondary target - the airdrome at Cognac.
Christian Levaufre, from France, located the memorial. He contacted the Mayor of Lesperon to determine whether the airmen had been buried in the local cemetery, but she did not have any information. The mayor gave Christian the name of an old priest who had written a booklet about the crash. He went to meet the priest, who is 86 years old (in 2009), and a very smart, cultured past teacher in private schools. The priest was a direct witness of the crash and also responsible for purchasing, with his own money, the memorial in the church yard. The dedication was made about 11 years ago (~1998) with attending survivors (possibly Oklahoma Okie waist gunner James Ross).
These photos show the memorial lying on the ground due to being blown down by the wind during a recent large storm January 24, 2009. The last name on the memorial is the one of a body found on the beach at Mimizan along the Atlantic shore. The three villages are about 20 miles from each other.
The very interesting report of the enemy action that brought Oklahoma Okie down, as reported by waist gunner James C. Ross (dated 23 March 1944), can be found in Plane Names and Fancy Noses by Ray Bowden.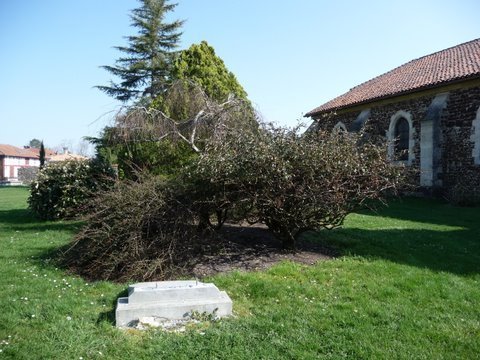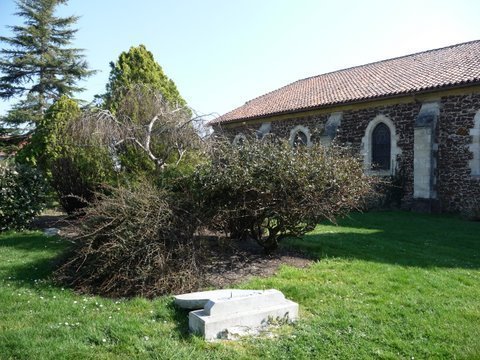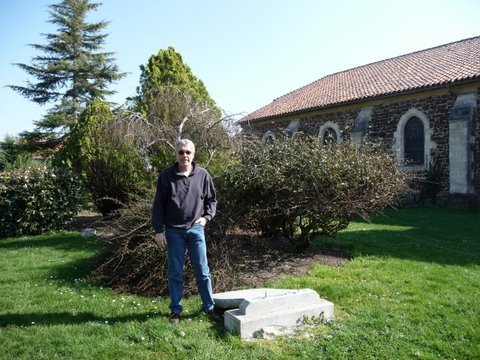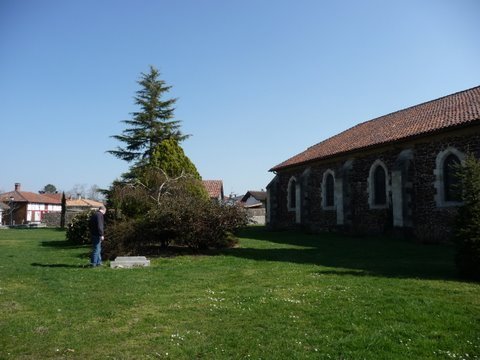 Photos and information provided by Christian Levaufre.
Crew names: 2nd Lt Bayard Dudley, Pilot; 2nd Lt Glen Neff, Co-Pilot; 2nd Lt Jack E. Hill, Bombardier; 2nd Lt Edgar L Moore, Navigator; S/Sgt Akex P Fontecchio, Radio; T/Sgt Orlin Gregory, Top Turret; S/Sgt Joseph Young Jr, Ball Turrett; Sgt Roy Adkins, Tail Gunner; S/Sgt James Ross, Waist Gunner; S/Sgt William Hennig, Waist Gunner.
The Memorial has been repaired!
Christian Levaufre, from France, reported on 17 MAY 2010 that the Oklahoma Okie Memorial was repaired with new joints installed at the foot of the memorial.
He reported that the memorial is also dedicated to another B-17 belonging to the 401st BG that fell that same day DEC 1943. A wreath had been laid by French veterans on 08 MAY 2010.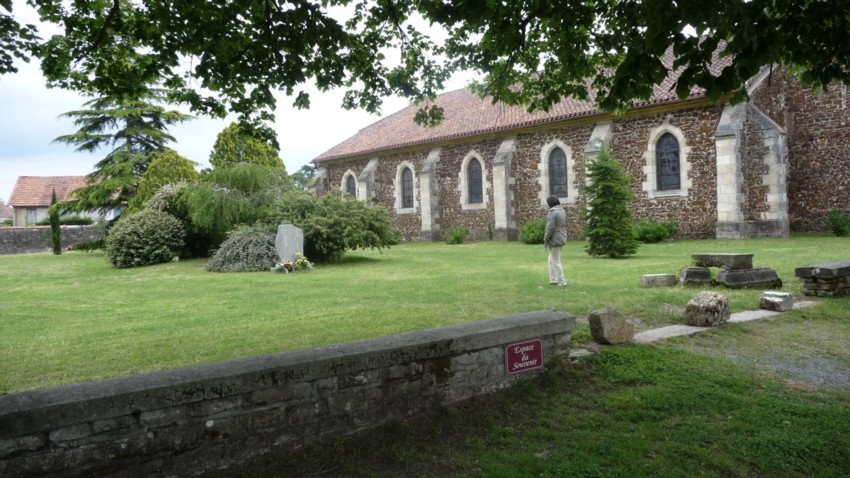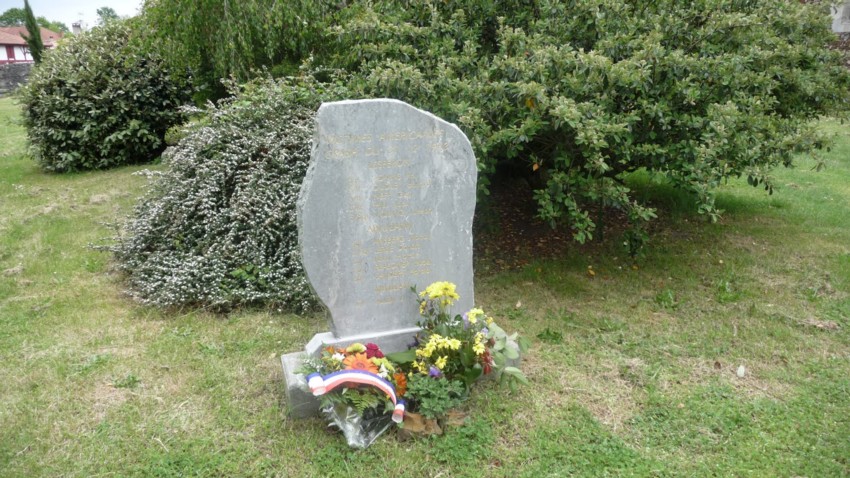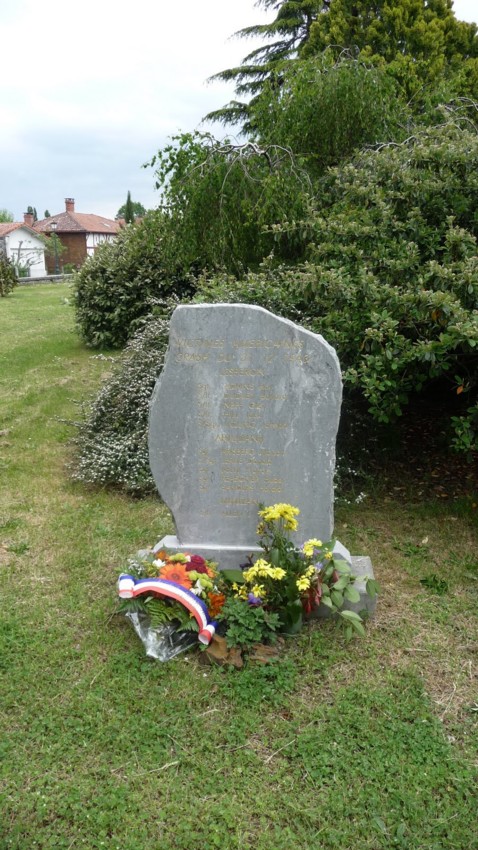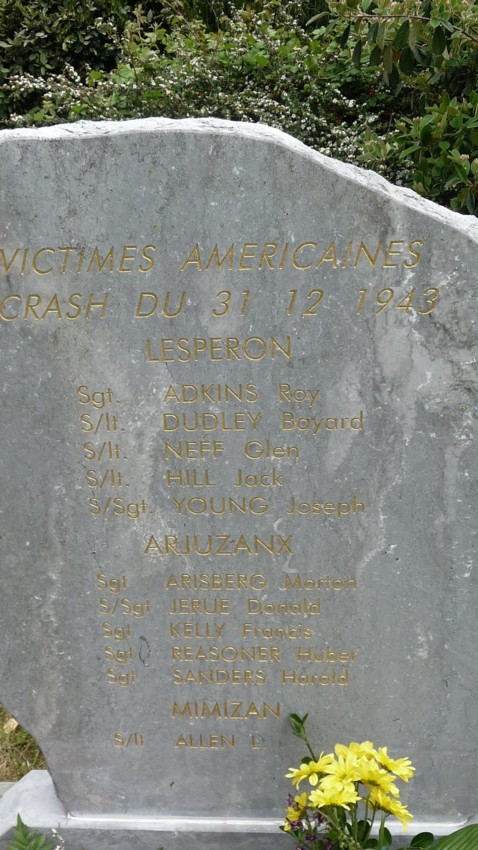 Photos and information provided by Christian Levaufre.
© COPYRIGHT 91STBOMBGROUP.COM