Memorial in Northern Ireland for 1st Lt. McLean's Crew
A B-17 from the 401st Bomb Squadron (a/c# 41-24451) crashed at Slieve an Orra in Northern Ireland on 3 October 1942. There were 10 airmen on board and only 2 survivors. The crewmen were: 2nd Lt. Robert Allen, Pvt. Justin C. Hamblin, Cpl. Leon R. Harrison, Cpl. John N. Gibson, 2nd Lt. Leonard Koebel, Cpt. Dale Lasselle, 1st Lt. John A. McLean, Sgt. Robert J. Vaughan, Capt. George C. Wassell, and Pfc. Norman E. Wickes. Harrison and Wickes were the only survivors.
More information can be found at the Slieve an Orra - US Airmen Association website. The association was established to "commemorate the lives of U.S. Airmen lost on Orra Mountain."
A memorial stone was erected and a commemoration ceremony held at Slieve an Orra in Northern Ireland on 10 September 2014. Relatives of Cpl. Leon Harrison were in attendance. See photos below.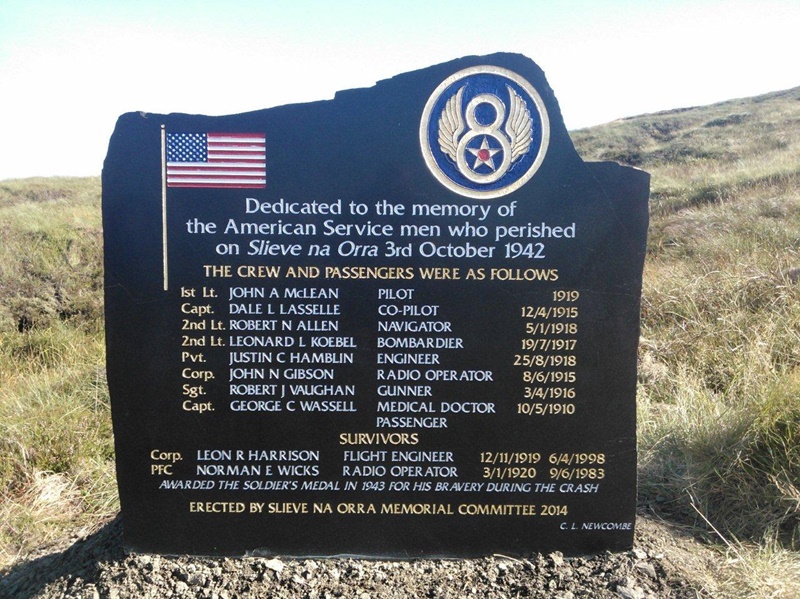 Memorial to Airmen at Slieve an Orra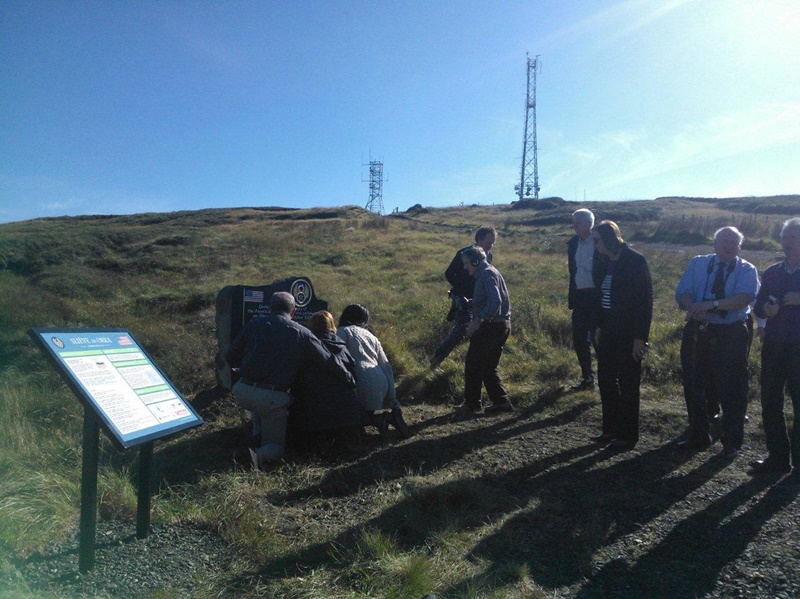 Gathering at the memorial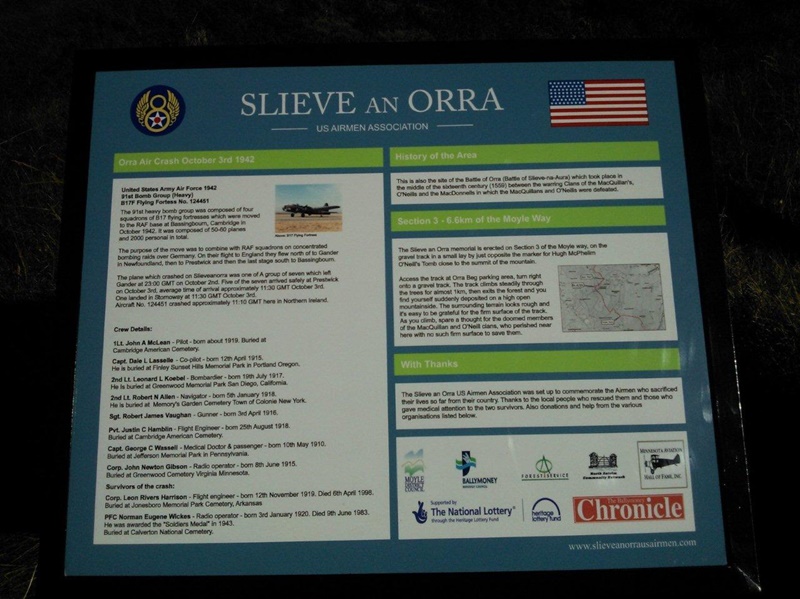 Information board about the crash and the crew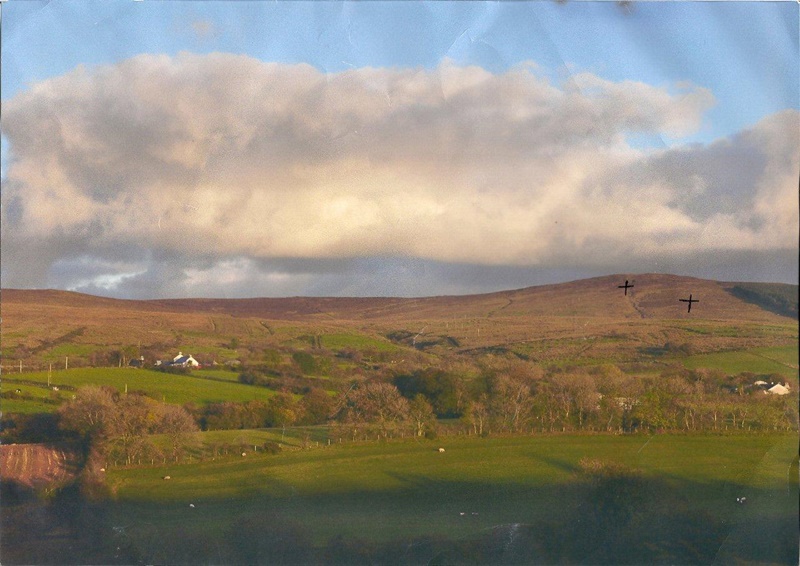 Crash site at Slieve an Orra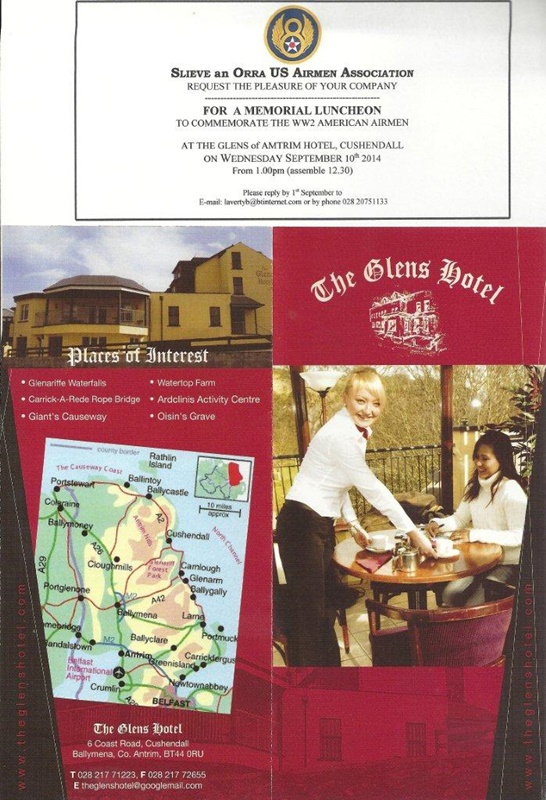 Commemorative luncheon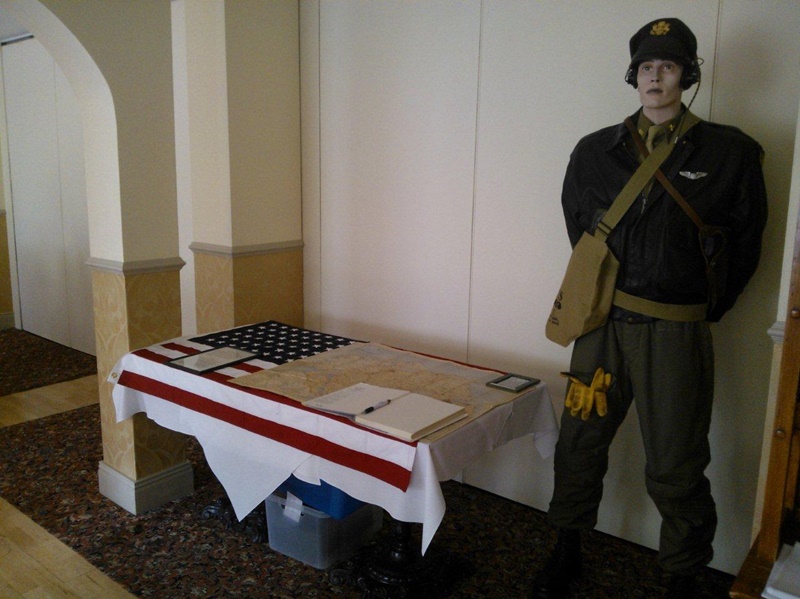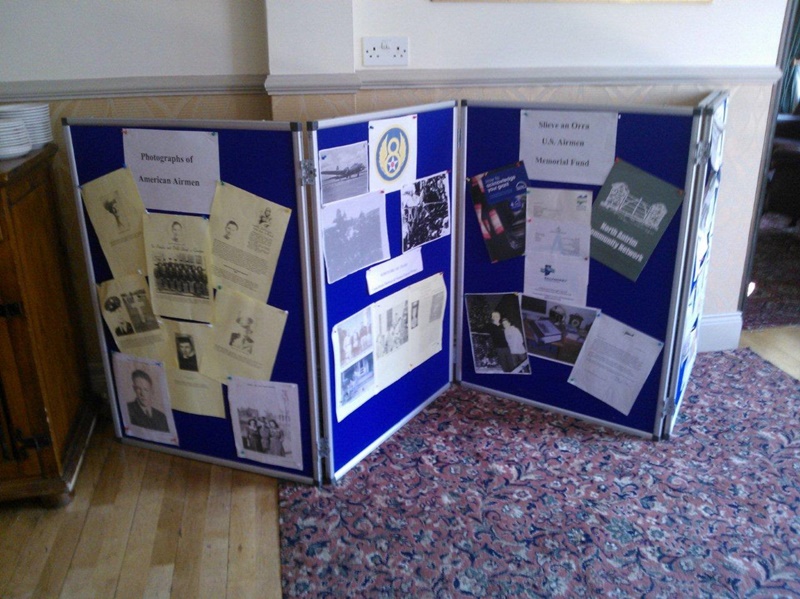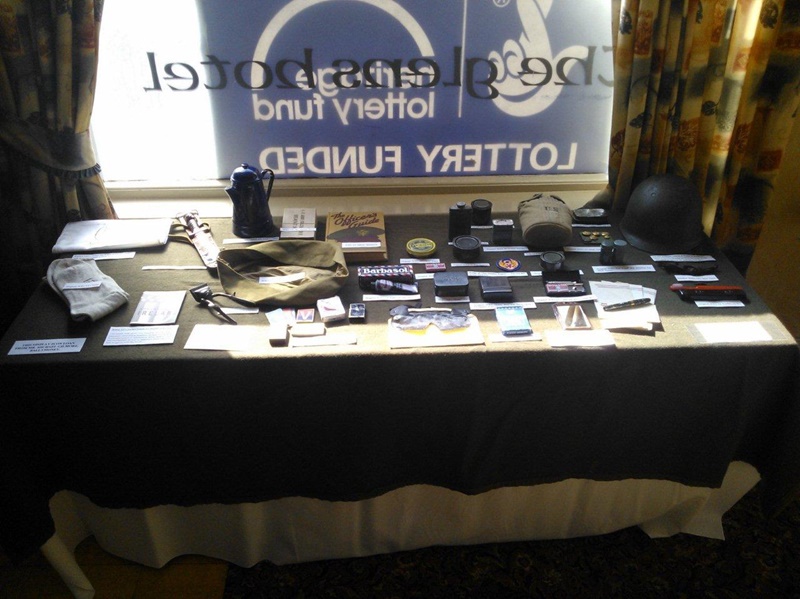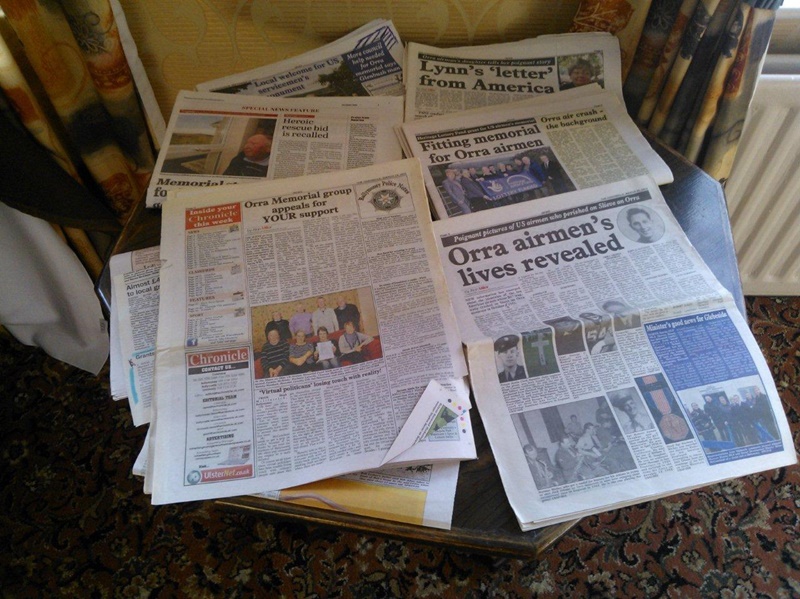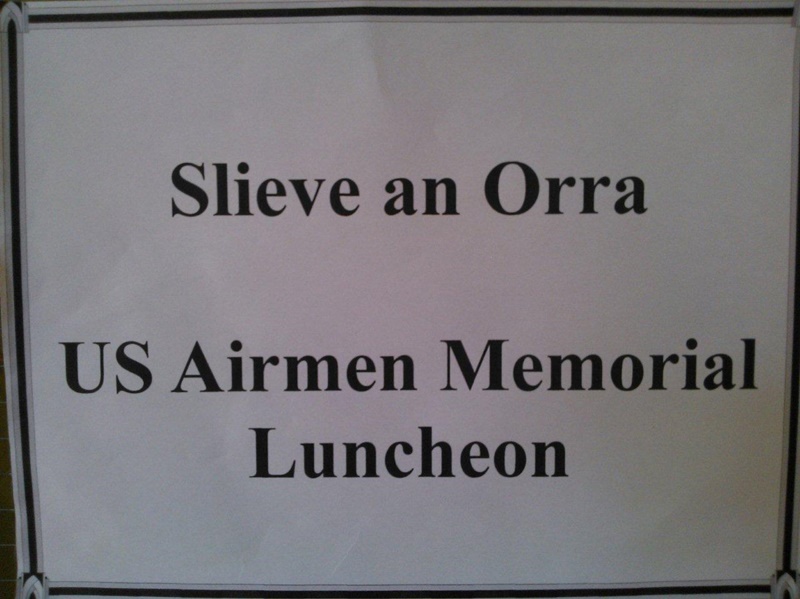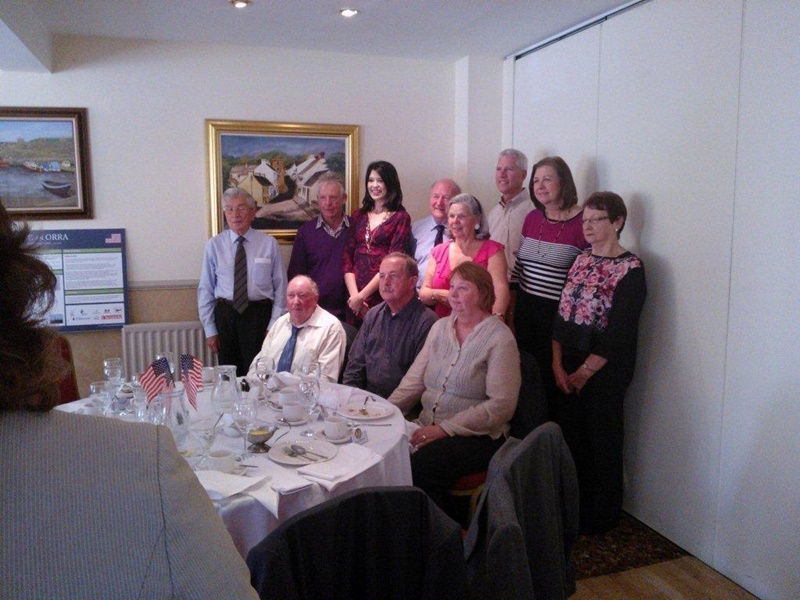 Relatives of Cpl. Leon Harrison and Slieve an Orra US Airmen Association
Photos contributed by Alvin Grady
© COPYRIGHT 91STBOMBGROUP.COM