The Black Swan Memorial, Brittney, France
The Black Swan crashed in France on New Year's Eve 1943. The memorial contains two monuments that were erected and are maintained by Yves Carnot. The initial wooden monument was erected on the precise location of the crash site (Yves Carnot's grandfather's field). The granite monument is located approximately 200 yards from the crash site.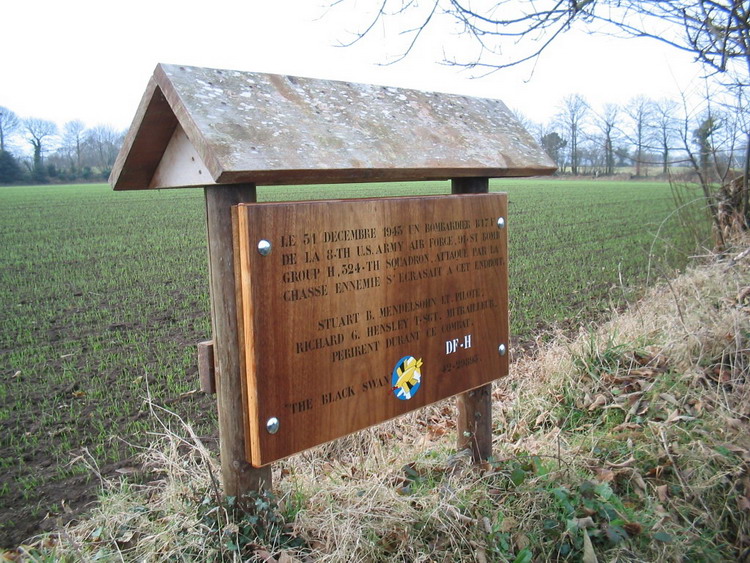 (above - wooden monument)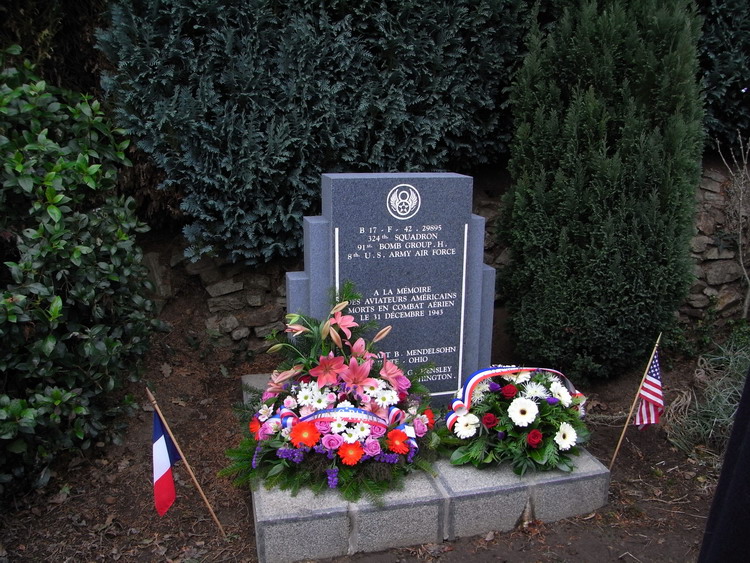 (above - granite monument)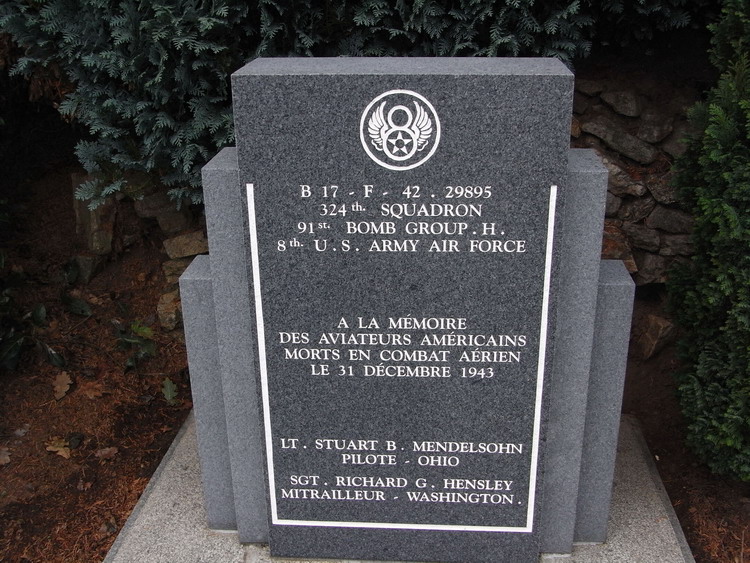 (above - granite monument close-up)
Photos and information were contributed by Richard Theodore Hensley, whose father was Sgt. Richard George Hensley, Engineer and Top Turret Gunner on Lt. Mendelsohn's crew flying in the Black Swan.
© COPYRIGHT 91STBOMBGROUP.COM