Sleepytime Gal
322nd Squadron

Side By Side -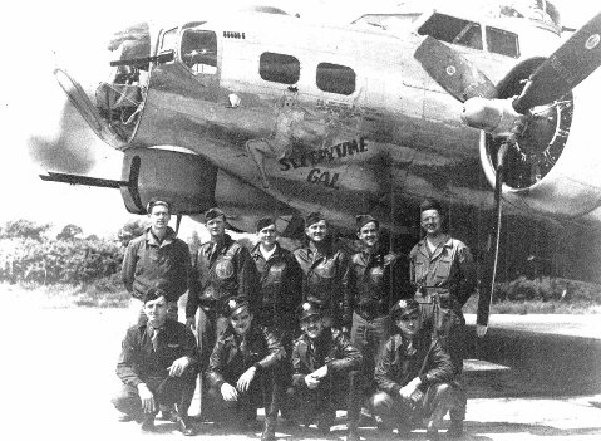 Serial # 2102527 LG A/P/H
Standing - Left to Right:
Unknown ground Crew; Unknown; S/Sgt. Shoupe, Radioman; S/Sgt. Joseph Zastinchik, Tail Gunner; S/Sgt. Southworth, Flight Engineer; Unknown Ground Crew
Unknown
Kneeling - Left to Right:
1st Lt Joe McNeil, Navigator; 1st Lt. Paul D. Jessop, Pilot; 2nd Lt Joseph Gagliano, Bombardier; 2nd Lt Edward Waters, Co-Pilot.
Sleepytime Gal - N/A