Peace or Bust
323rd Squadron
Capt. William Partridge's Crew

Chattanooga Choo Choo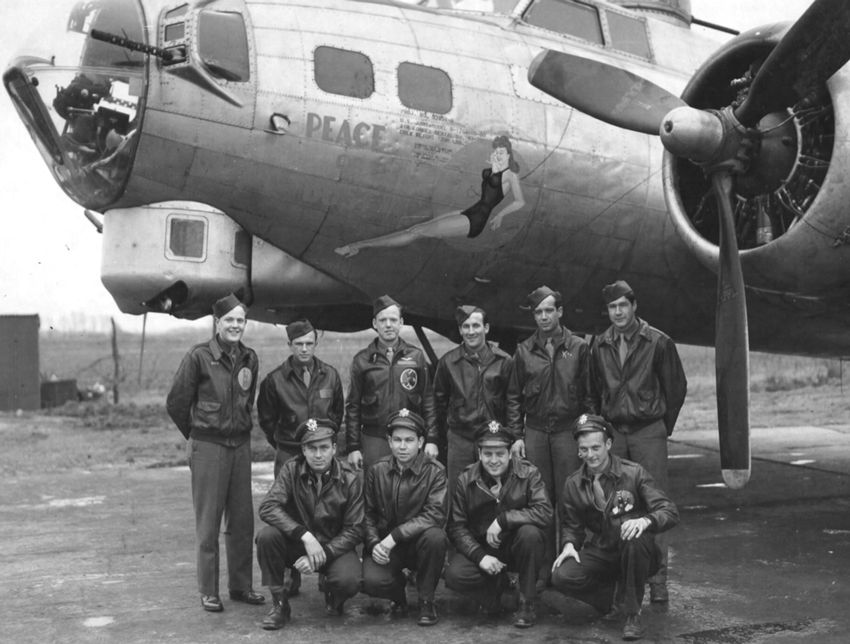 Serial # 43-38939 OR-A
Back Row - Left to Right
S/Sgt Nick Hyman, Engineer; S/Sgt Frank Pungercar, Radio Operator; S/Sgt Bob Teepe, Waist Gunner; S/Sgt Bill Young, Ball Turret; S/Sgt K. Kitterman, Waist Gunner; S/Sgt Walt Henderson, Tail Gunner.
Front Row - Left to Right
Capt. William Partridge, Pilot; Lt. Jay Cochran, Co-pilot; Lt. Earl Robinson, Bombardier; Lt. Don Day, Navigator.
Photo contributed by Michael Pungercar
Peace or Bust Factoid - Frank Pungercar flew his first 14 missions with this crew.
© COPYRIGHT 91STBOMBGROUP.COM