McEwen Crew
324th Squadron

Pennsylvania 65000 -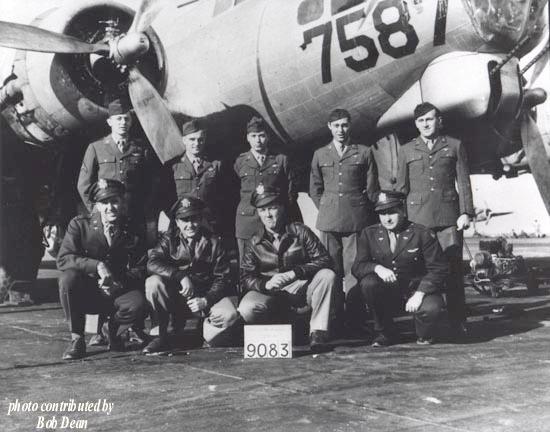 Serial #
Back Row - Left to Right:
Sgt. Bob Cleveland, Engineer; Sgt. Dick Hanley, Radio Operator; Sgt. Bob Dean, Waist Gunner; Sgt. John Unger, Ball Turret Gunner; Sgt. Chuck Eichert, Tail Gunner.
Front Row - Left to Right:
Lt. George McEwen, Pilot; Lt. Frank Fornaca, Co-pilot; Lt. Edward Hoevet, Bombardier; W/O John Dixon, Navigator
McEwen Crew - This photo was taken at Dyersburg AFB, Tenn. 1944 before leaving for Bassingbourn. This crew completed 19 mission from February to April 1945. They flew on the B-17 "Sky Queen." Their last mission was to Pilsen.