The Heat's On
401st Squadron
Lt. Cable's Crew

Tuxedo Junction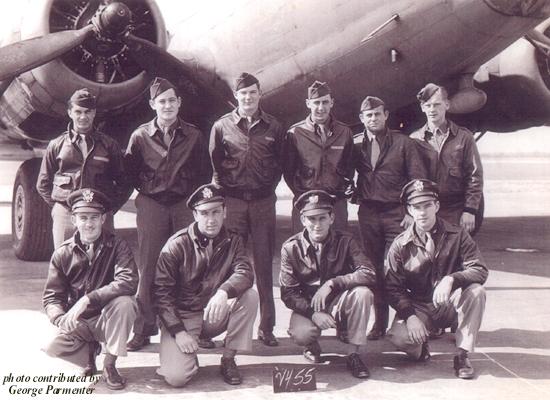 Serial # 42-37911
Back Row - Left to Right
T/Sgt. George M. Parmenter, Engineer; T/Sgt. Gordon L. Grideon, Radio Operator; S/Sgt. James Scudder, Waist Gunner & Togglier; S/Sgt. Donald S. Collins, Ball Turret Gunner; S/Sgt. Jesse D. Clark, Waist Gunner; S/Sgt. Robert Schuster, Tail Gunner.
Front Row - Left to Right
1st Lt. Ray T. Cable, Pilot; 1st Lt. John Keith Werthman, Co-pilot; F.O. Martin Bulion, Navigator; 2nd Lt. Manley W. Darsnek, Bombardier.
Above photo contributed by George Parmenter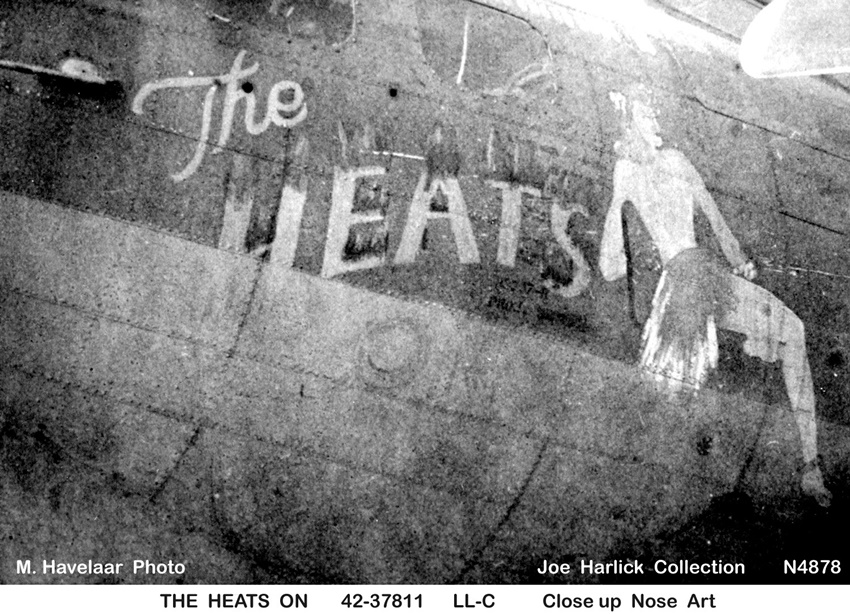 The Heat's On Factoid - James Scudder remained in the Air Force and retired a Lt. Col. Later received a PhD, also Law Degree and Pilot license.
© COPYRIGHT 91STBOMBGROUP.COM