The Eagle's Wrath
323rd Squadron

Serenade in Blue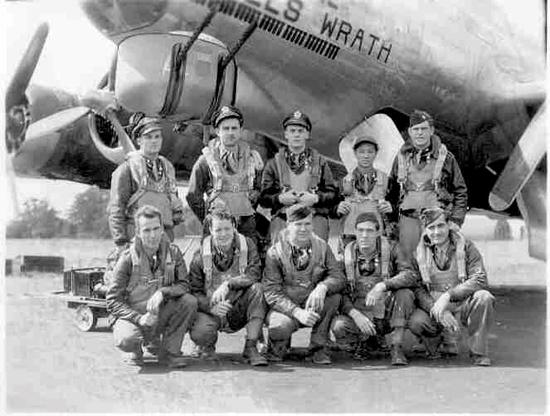 Serial # 124524 OR O
Back Row - Left to Right
Unknown; Unknown; Unknown; Unknown; Unknown
Front Row - Left to Right
Unknown; S/Sgt. Harold K. Michaud, Ball Turret Gunner; Unknown; S/Sgt. Ted Pruitt, Tail Gunner; Unknown.
Photo contributed by
The Eagle's Wrath Factoid - The plane shown above in the crew photo belonged to the 94th Bomb Group. The crew names above are from the 91st Bomb Group. Below is a photo of the actual 91st BG The Eagle's Wrath nose art.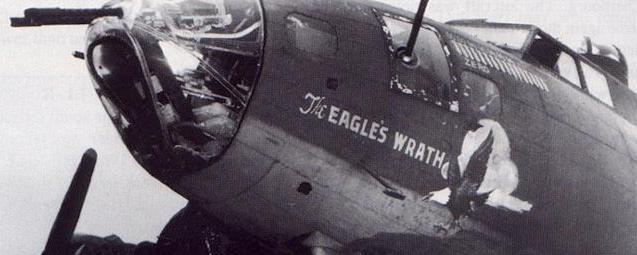 © COPYRIGHT 91STBOMBGROUP.COM