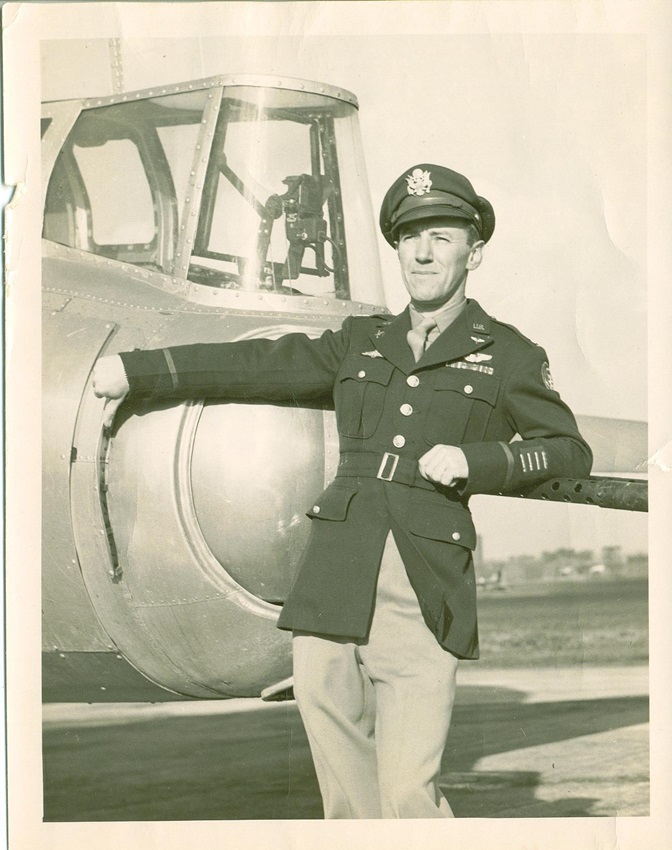 Above: John R. "Westy" Westwood (note the RAF wings). He was a good friend of Fewer McGee ("The Wolf"). Westy said he had trouble getting into the Air Corp because of his age. He joined the Canadian Air Force and served in RAF before being transfered into the Army Air Corp about the same time as McGee got to Bassingbourn.</p>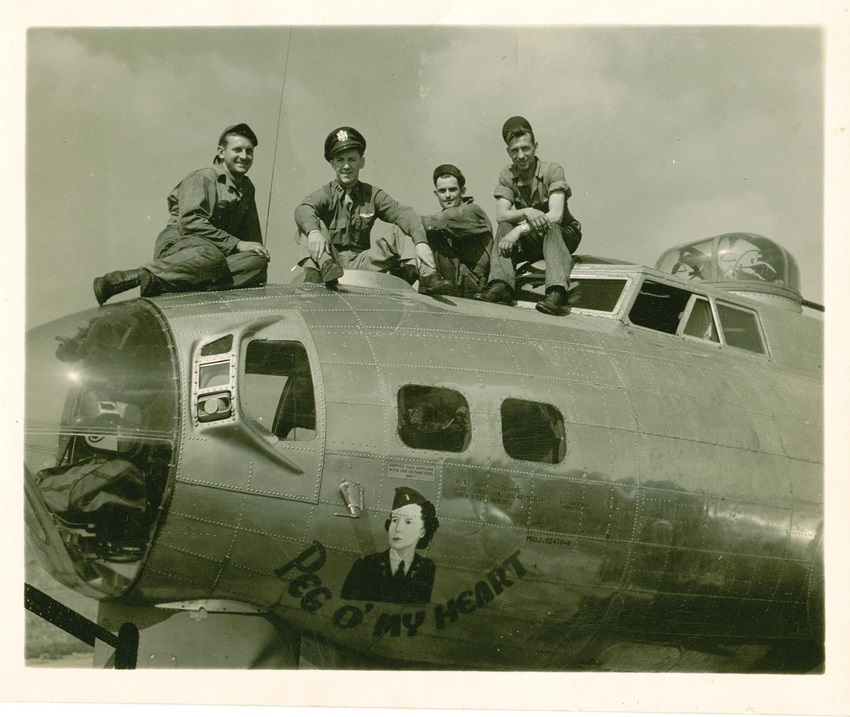 Above: Westy Westwood and some ground crew on top of the nose of "Peg O' My Heart," which was named for Westwood's wife Peggy.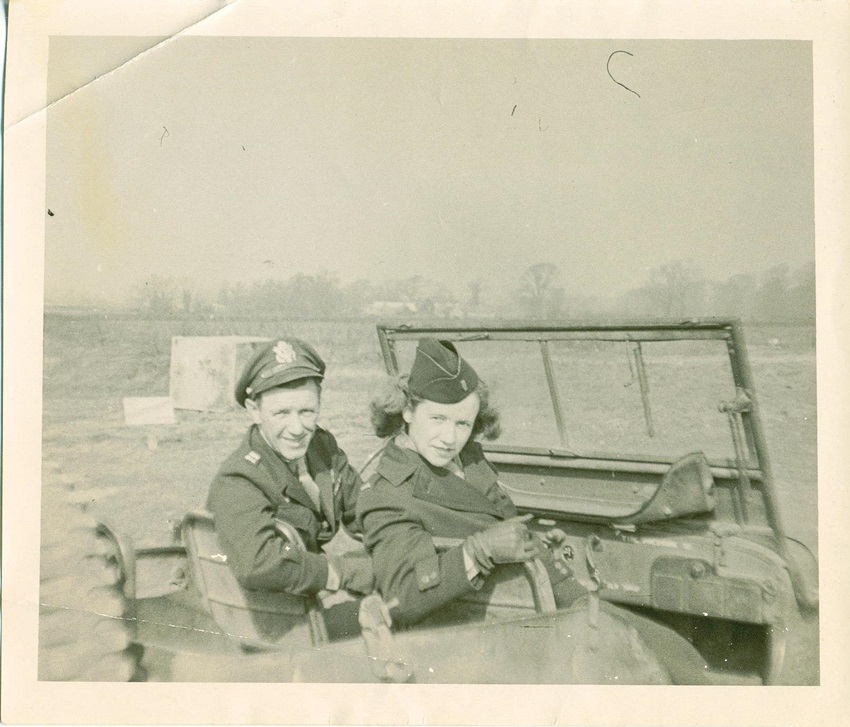 Above: Westy Westwood and his wife Peggy in a jeep.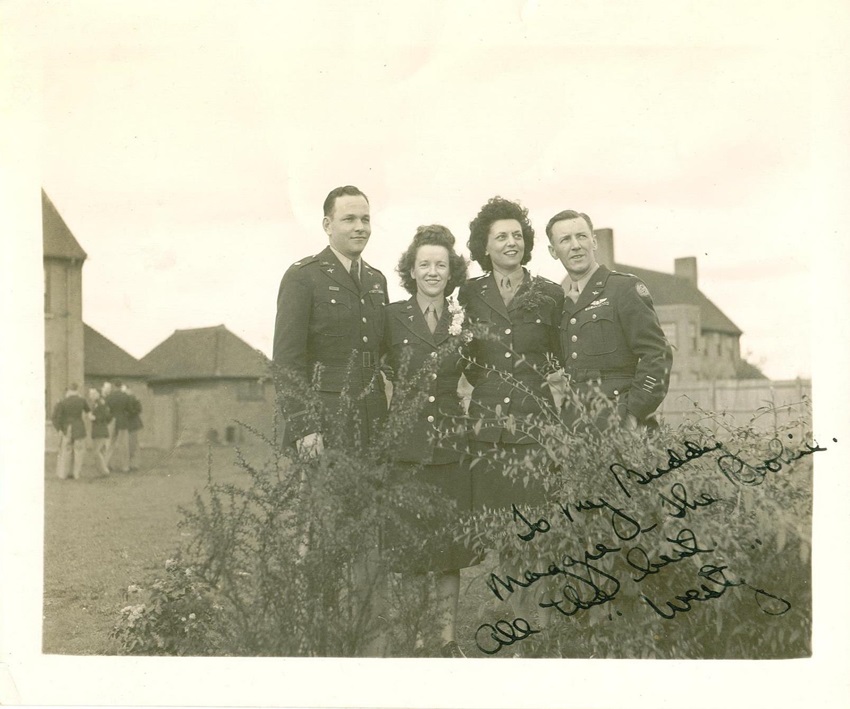 Above: Westy Westwood's wedding party at the Bassingbourn base on 2 April 1945. Fewer McGee introduced Westy to his wife Peggy during a base dance. In the picture are (Left to Right): Ed Floyd Close (best man), Peggy, Litia Rubira (not sure of spelling), and Westy. Westy sent this picture to McGee. It reads, "To my Buddy Maggie - The Rookie. All the best. Westy. Reportedly, Westy called McGee "Maggie," which was slang for his last name McGee. (McGee had been shot down on 4 February 1944 and became a POW).
Photos and information contributed by Ed McGee (son of Fewer E. McGee "The Wolf")